The J.P. Express Employee Stock Ownership Plan ("ESOP") was adopted by the Board of Directors of J.P. Express Service, Inc. so that all eligible employees could become owners of J.P. Express Service without having to invest their money to purchase stock. The Plan was established effective January 1, 2011. Since this date each and every employee has a vested interest in the continued success of JP Express. All employees take their role as a part-owner very seriously and their continued dedication and efforts will help JP Express to grow and remain the premier carrier that everyone has worked hard to build.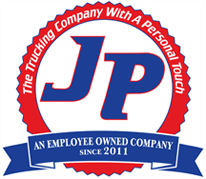 What is an ESOP
Like other employee benefit plans, Plan funds are held in trust for the exclusive benefit of the Plan participants. The ESOP must, by law, be operated at all times and in all respects in a prudent and non-discriminatory manner for the exclusive purpose of providing benefits to participants in order to qualify as an Employee Stock Ownership Plan. ESOPs are generally similar to and subject to the same broad rules as other types of employee benefit plans like profit sharing or 401(k) plans. However, there are some major differences.
The ESOP invests primarily in Company stock rather than in a diversified portfolio of assets.
No employee contributions or salary deferrals are required or permitted.
The Plan does not replace benefits under any other company pension plan, profit-sharing plan or social security.
Benefits under the ESOP are in addition to any other benefits you may be entitled to receive under social security or other pension plans or profit-sharing plans.